VFD can induce high-frequency voltage on the motor shaft. It has been recognized in the industry. the high-frequency voltage on the shaft discharges through the bearing and produces, electric erosion on the bearing, which eventually leads to motor failure. Bearing failure caused by electric erosion is the main reason for motor failure. Currently, many users have not realized the seriousness of bearing electric erosion damage.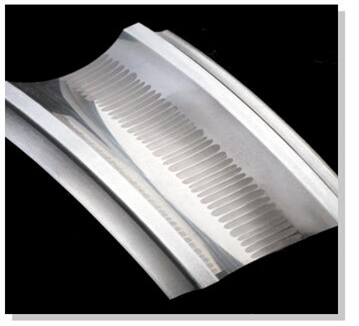 Electric erosion is usually characterized by melting, concavity and convexity with pitting, accompanied by excessive vibration and abnormal noise of the motor, which is not easy to detect at the initial stage and the reason is easy to be misidentified. However, it will lead to the premature failure of bearings in the later period, resulting in high maintenance and replacement costs, as well as unexpected shutdown accidents, bringing unnecessary troubles to users' production and safety.

INPRO Company invented the CDR® and MGS® after years of research and experiments. Electric corrosion protection ring (CDR®) can effectively protect motor bearings and equipment bearings connected with them from electric corrosion damage. However, the galvanic corrosion protection bearing isolator (MGS®) can not only protect the bearing from electric erosion damage, but also prevent the invasion of external impurities.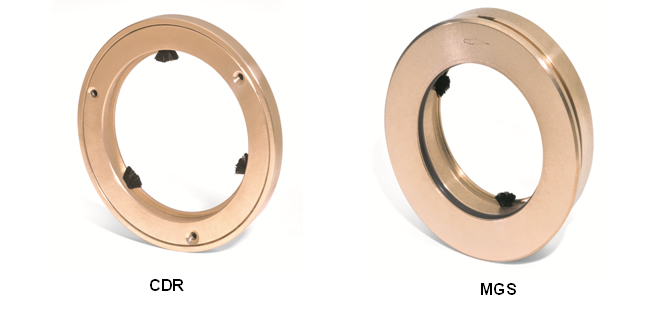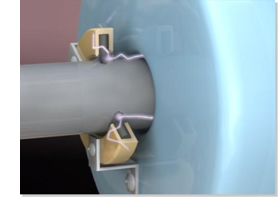 The superconducting fiber material designed by INPRO patent provides a low-impedance grounding path. The current on the shaft is guided and will not pass through the bearing, so it will not generate electric corrosion to the bearing. The high-performance flexible carbon fiber keeps good contact with the shaft all the time, effectively protecting the motor bearing and the equipment connected with it from electric corrosion damage.
CDR is suitable for low voltage motors and industrial applications which rated current is not higher than 12A. MGS is suitable for heavy load operation (motors above 100hp), and integrates shaft grounding technology and the design of Inpro/Seal patent VBXX bearing isolator. Installation methods are also diversified. The design of snap-in, press-in, bolt fixing and even flange can meet the needs of different users.